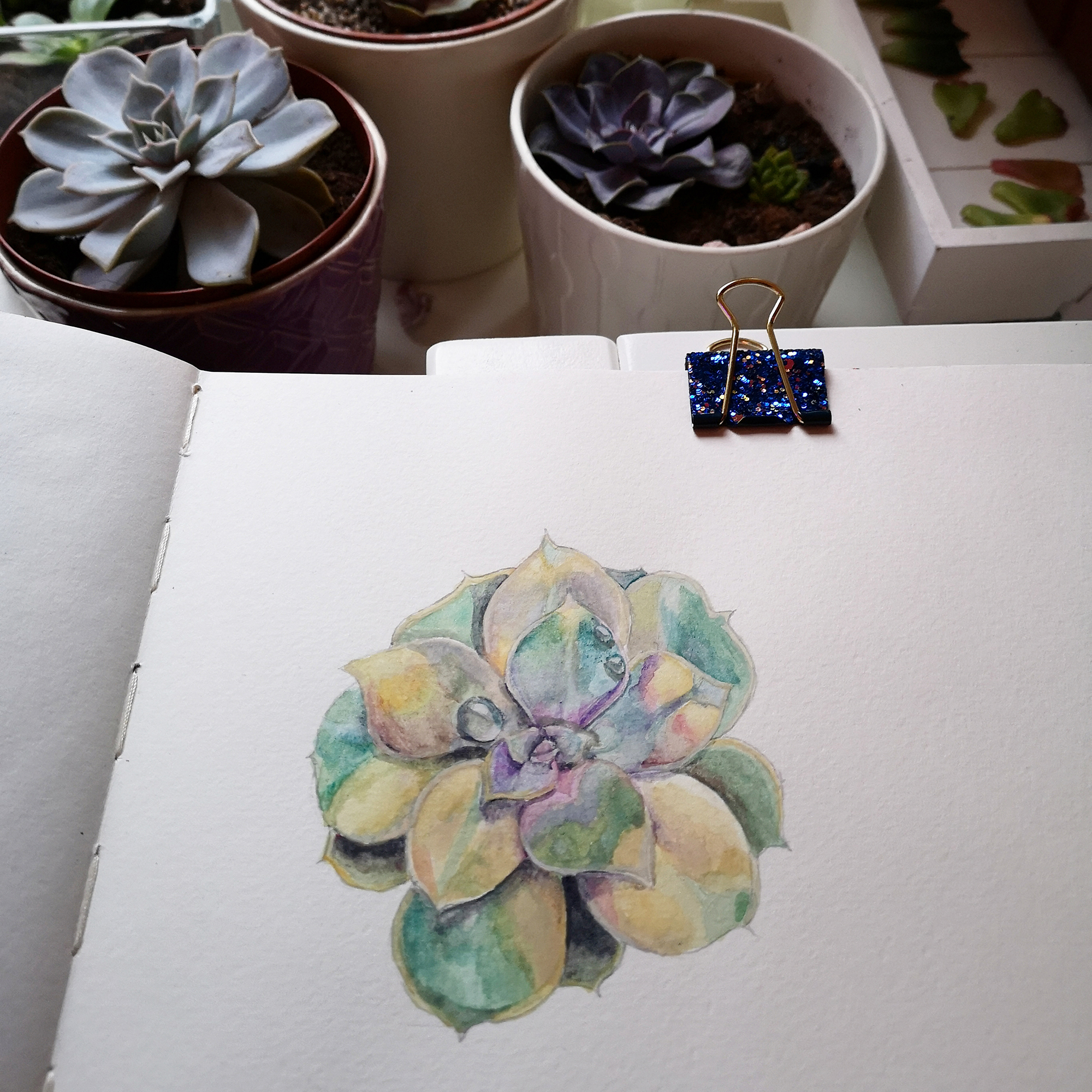 DoodlesByKaat
I've been drawing ever since I was a kid. I think I started at age 9 or 10. I wasn't even a huge horse fanatic – I've only ever gone horseback riding maybe 3 times or so – but I loved drawing them. I recognized back then that there is something very elegant and regal about a horse's "face" and head.
I moved on to realistic portraiture by way of pencil drawings soon after that. While my technique was still very flat, I could do likeness very well. And that was satisfactory enough. To know I could draw anyone and you'd be able to see who it was immediately.
I continued in high school, but didn't give it much thought anymore when I was in college and university. I was too busy for art. And I started leaning towards photography as a creative medium instead.
In 2015 I was forced to rest after surgery, and couldn't do much except sit around and watch TV. I had purchased a cheap watercolor palette a while earlier, and thought, "why not?" and started. I quickly appreciated it: the layering, how the colors flow into each other. But I also understood that man… It looks easy, but it's not. I would have to practice.
I purchased a few Micron (Sakura) fineliners and went to work on practicing illustrating along with realistic pencil drawing and watercoloring. I did this on and off. I tried a daily project a couple of times, but that's not always easy with small kids and it became too time-consuming (time better spent working on stock photography).
But this year, in Autumn 2019, I've decided to give it a serious go again and have made it a personal goal to work on depth and realism, as well as try and figure out a style that works for me. I also want to continue in an illustrative style.
I re-opened my instagram account to share some work: @doodlesbykaat. And once my new blog is open, I also plan to post about my artwork there.